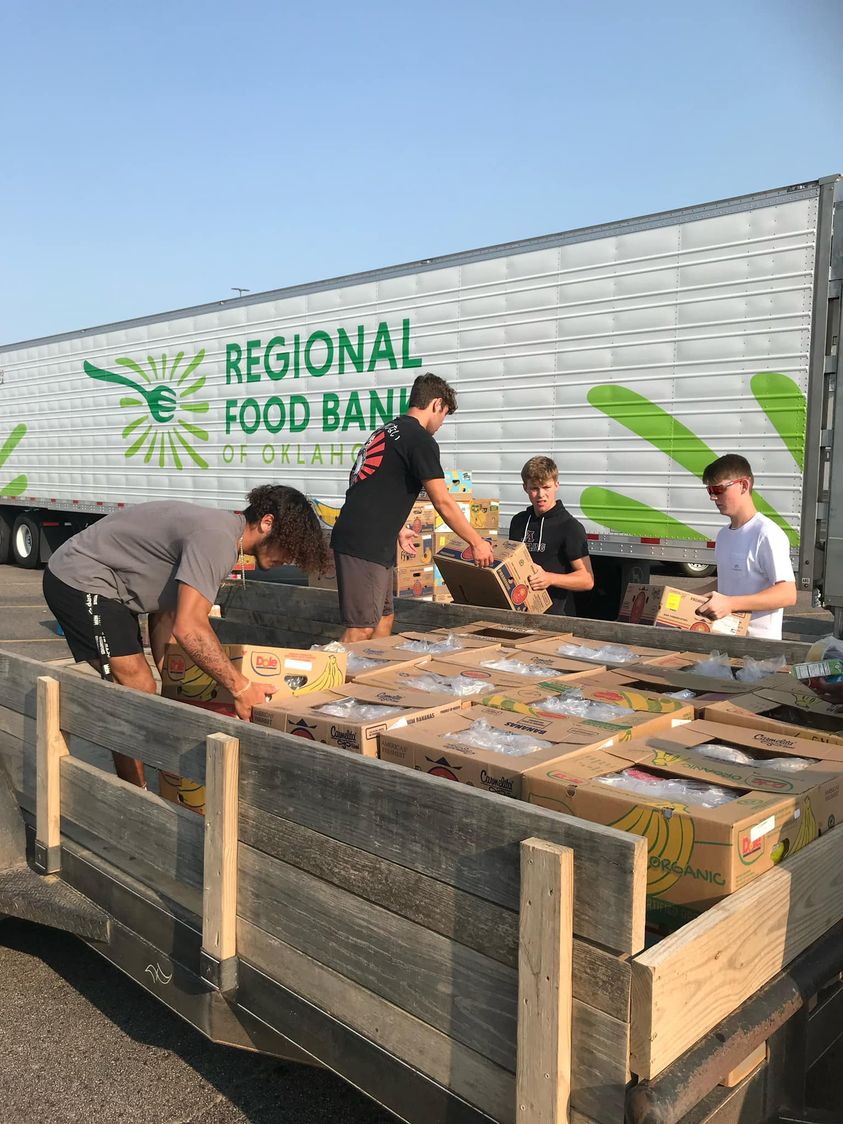 "We will need the community to rally to meet this year's goal of $320,000," says Executive Director, Oriana McElwee. "Community support is crucial in what we do! Making a gift to the Ada Regional United Way's annual fundraising campaign, 'Giving Changes Everything,' is a good way to kick off the holiday season. Donating to our organization is also a way to stretch those charitable dollars over several worthy causes.
All of our partner agencies are fully vetted so that donors can be confident that their donation is being used effectively and efficiently. When you donate, you're investing in the community."
Ada High School Student United Way, led by Ron Anderson, is making waves in our community! We are thankful for their work they've been doing.
Pictured are the students at the Oklahoma Regional Food Bank truck and helping to load food that would be delivered to 5 school locations within the Ada School District.
They also held a First Responder Project where students baked over 100 cupcakes and delivered them to the Ada Police, Fire and Dispatch departments!
 
In Thursday, December 2, 2021 theadanews.com local paper